Last updated on January 24th, 2022
Our site is reader supported, this means we may earn a small commission from Amazon and other affiliates when you buy through links on our site.
When to plant climbing roses
Climbing roses are available in many varieties from large thornless growing cultivars, such as the 'Zephirine Droughin' that can grow to over 300cm (10ft), making them ideal for covering larger areas to the smaller growing, miniature climbing roses that only grow to around 200cm (6.5ft) and one example of this is the 'Love Knot'.
How roses can be purchased
Roses can be purchased bare-root, usually between the months of October and March when they are dormant. Bare roots roses are rose plants that have been dug up (also known as lifted) from the ground and dispatched with no soil around their roots. These types of roses are usually purchased by mail order and are slightly cheaper to buy, making them good value for money and they are usually of excellent quality.
Roses can also be purchased potted throughout the year from garden centres and nurseries. This is how roses are purchased during the summer when bare root roses are out of season and cannot be lifted.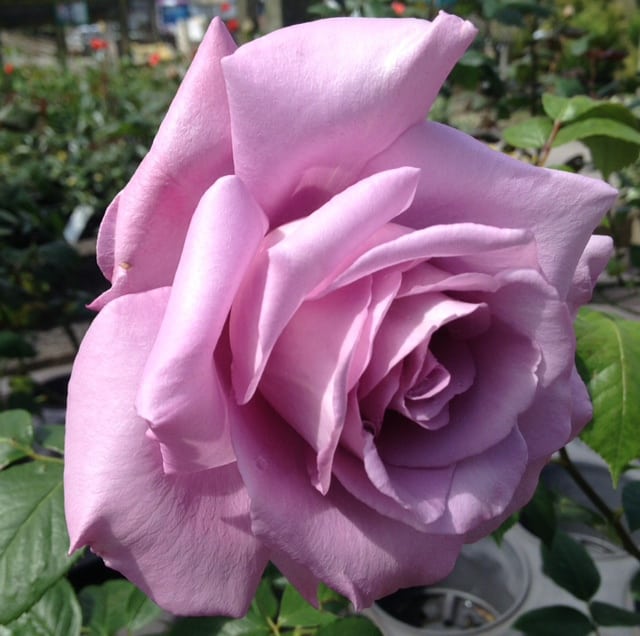 The best time to plant climbing roses
Climbing roses (as with all roses) are best planted when they have gone dormant and dropped all of their leaves for the winter. This is usually around October and November. They can also be planted between February and March when the worst of the winter weather has passed and before they begin to actively grow again in the Spring.
What we are trying to avoid is planting roses when the ground is frozen as it is obviously too hard to dig. By planting them in the autumn or late winter the ground is warmer it enables the roots to start growing and gives your newly planted rose the best chance for success.
During milder winters or in certain locations, it may be possible to plant roses any time from October to March.
During December and January should the ground conditions allow, you can plant roses but they probably will not root until late February when the ground begins to warm as this is what encourages the roots to actively start growing.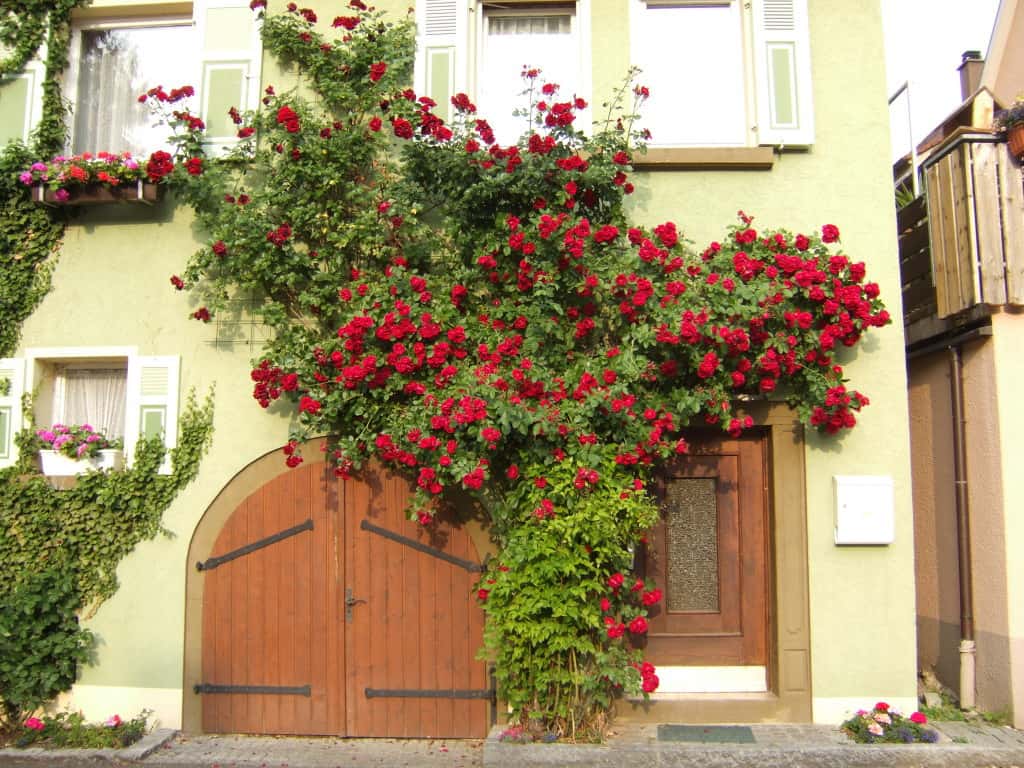 Image: wikimedia.org
Important points to consider when planting climbing roses
Try to plant either October to November or February until March when the ground is not frozen and the ground is warmer.
Plant approximately 30cm (12″) away from a wall or fence as the soil is usually dry right against a wall.
Roses need a frame or trellis to grow up as they are not self clinging.
Dig in plenty of farm manure when planting as roses are hungry plants.
Soak roses for 2-3 hours before planting to ensure they are not dehydrated.
Try to avoid planting in pots but if you do, choose the largest pot size possible.
At the first signs of growth spray with a fungicide to help prevent disease.