Last updated on May 20th, 2020
Our site is reader supported, this means we may earn a small commission from Amazon and other affiliates when you buy through links on our site.
Sedums come in many varieties with over 400 species with different flowering colours and times. They vary in size as well but this incredible variety makes them very well suited to just about any garden you might have and are even at home indoors or outdoors.
They look beautiful with their waxy green foliage and almost as beautiful when they flower.
Plant in full sun or moist but free-draining soil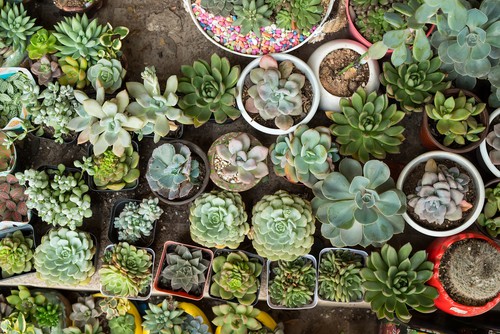 Growing them is quite easy no matter which of the varieties you choose so long as you take note of the fact that they enjoyed a sunny position and they don't like their soil drying out but they do need free-draining soi.
They will grow in partial shade if you have no other option but they probably won't flower as well as they could. If you have full shade it's best to consider a different plant.
Very low maintenance plants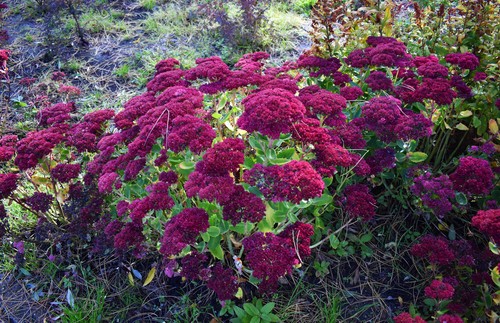 Many people turn to the Sedum plant because of how easy they are to maintain with very little required of you and the fact that they attract butterflies and bees in many cases to your garden.
Butterflies love them
The Sedum is known as a butterfly's best friend so if you can plant them near a seating area in your garden you will enjoy a flush of bees and butterflies as they come to feed on the flowers.
Very hardy even in heavy snow
You don't want to deadhead to see them because they look great all year round even if you live in an area with a lot of snow in the winter, they will look stunning with the snow delicately sprinkling the top.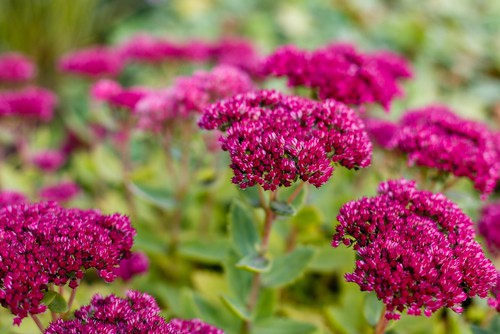 Cutting back in spring just above new growth
In the springtime when you see the new growth visible, that means it's time to cut them back to just above the new growth.
They look very attractive most of the year and when you overwinter them you can always leave the flower heads in place to add more texture and structure to your garden before you cut them back in the spring.
One thing to be concerned about is that they have a tendency to spread outward leaving the centre of the plants somewhat bald. This is usually what happens when they are grown in too much shade but you can make them bushier by pinching out the plants as they try to get taller.
Propagating
You can easily propagate sedums and produce even more plants by taking these extra cuttings and propagating them in nothing more than a vase of water until you notice the roots appearing and then placing them into small pots with compost until rooted. Once rooted they can be planted outside.