Last updated on March 21st, 2022
Our site is reader supported, this means we may earn a small commission from Amazon and other affiliates when you buy through links on our site.
Just because it is the start of winter with the Christmas holidays around the corner doesn't mean there aren't things to be done in your garden. In fact, December is the perfect time to feed your birds and make things like Christmas wreaths or even bring in that potted Christmas tree you may have been caring for throughout the season.
Don't forget you can also plant indoor bulbs as well as dig over empty borders and prepare the soil for planting. With the worst of the weather yet to come it's also a good time to gather all your containers and pots and group them together in a sheltered spot for extra protection. Finally, there are some plants that are best pruned in winter, such as Wisteria, fruit trees (not plums, cherries or fruits with a stone), roses and Japanese Maples, just to name a few.
Tops jobs to do in December
Lift any leeks, sprouts and parsnips and heal them in somewhere you have easy access to, for example, by a path or lift them all and store.
Cover winter brassicas such as lettuce with fleece on cold nights and remove any yellowing leaves. Consider covering them with netting to protect them from birds, especially pigeons.
Feed birds high-fat feeds such as fat balls.
Prune fruit trees and shrubs.
Prune Wisteria and grapevines.
Make a Christmas wreath.
Cut back herbaceous plants.
Lift and store Dahlias if you have not already done so.
Check your greenhouse heaters are still working.
Insulate your outdoor tap to stop it from freezing.
To avoid bleeding, prune acers, birch and vines before Christmas.
Take hardwood cuttings.
Remove and plant any deciduous trees or shrubs that need moving.
---
Make a Christmas Wreath
With the holiday season approaching, take advantage of the material in your garden and surrounding woods and make your own Christmas wreath. Buying them in stores is prohibitively expensive but it's quite easy to do it if you have a well-maintained garden, plus it's also lots of fun.
You should start by ordering the ring-shaped piece of foam. This floral foam is relatively cheap. You're going to want to hide the floral foam with ample decorations so it is time to get creative. If you have a regular family theme for your Christmas decorations, maybe you enjoy silver and gold, add silver and gold bell ornaments to the wreath, or wrap silver and gold ribbon intermittently around the plants you bring in from your garden.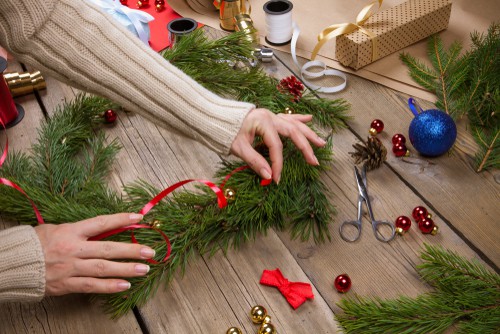 Holly berries are of course the quintessential wreath addition and you can always add something festive like slices of citrus that you have dried out. When attaching all of the components from your garden place a short length of wire through the stems and then directly into the floral foam.
If you want your own Christmas tree, one thing people do is order trees in pots and bring the pot indoors for the festive period, and then transplant them back outside when the holidays are over. Here, you have two options. You can either plant it directly in your garden and then leave it to grow as a regular tree that you can decorate in the future, or you can plant it into a new container and simply grow it as a container tree. One that you might be able to bring indoors for a few years every Christmas.
---
Prepare Indoor Bulbs
You can always prepare indoor bulbs if you want some colour and of course some aromas over the Christmas period. Bulbs like Paperwhite Narcissus or Hyacinths can be kept in pots and will do best if you keep them in a cool room that is well lit. Once these bulbs have finished flowering you can bring them outside and plant them in your garden so that they aren't wasted. Another stunning bulb you can plant is the Amaryllis plant and it also makes a great Christmas gift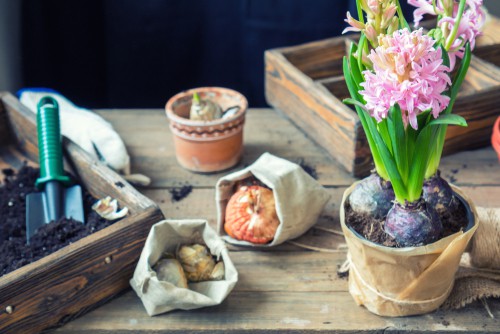 ---
Feed your local Birds
If you have local birds that like to frequent your garden, now is the time to give them extra food. Put out high-fat foods to help them over the winter. The worst of the winter will limit the amount of food they are able to collect and high-fat bird food will give them a lot of energy.
Obviously, the quantity you put out in any bird feeders should be adjusted to the demand. If you don't see a lot of birds coming around, putting extra food out will simply produce more mould and rot, attracting mice and rats. When you add new food always throw away the old food and wash down the feeders if necessary.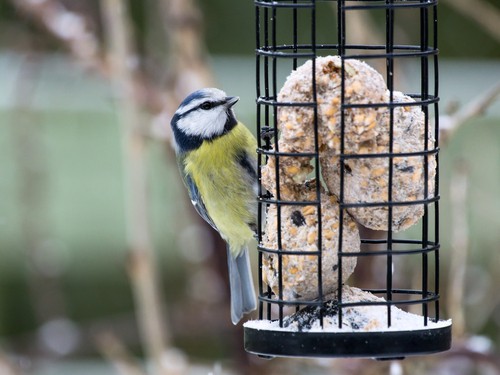 Learn about how to attract birds into your garden in this article.
---
Cut back any old herbaceous plants and do a little winter pruning
Compost any old plants you have and cut back anything that hasn't yet been cut back for winter, and if you feel so inclined, dig over and prepare the soil in beds and borders now. Alternatively, save that for a month or two in the future and use the time now to simply cover the surface with compost or manure and let the worms work their magic while you relax indoors.
Prune Wisterias and climbing roses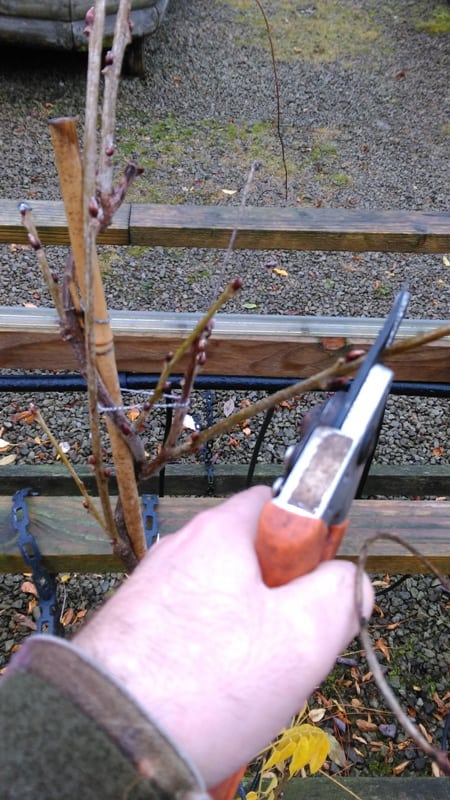 Finally, certain shrubs and climbers that benefit from winter pruning can be pruned now. These include Wisterias, cut back any side shoots to 2-3 buds. Climbing roses can also be pruned by cutting back any flower shoots by two thirds and tying in any young shoots and removing any diseased or damaged stems.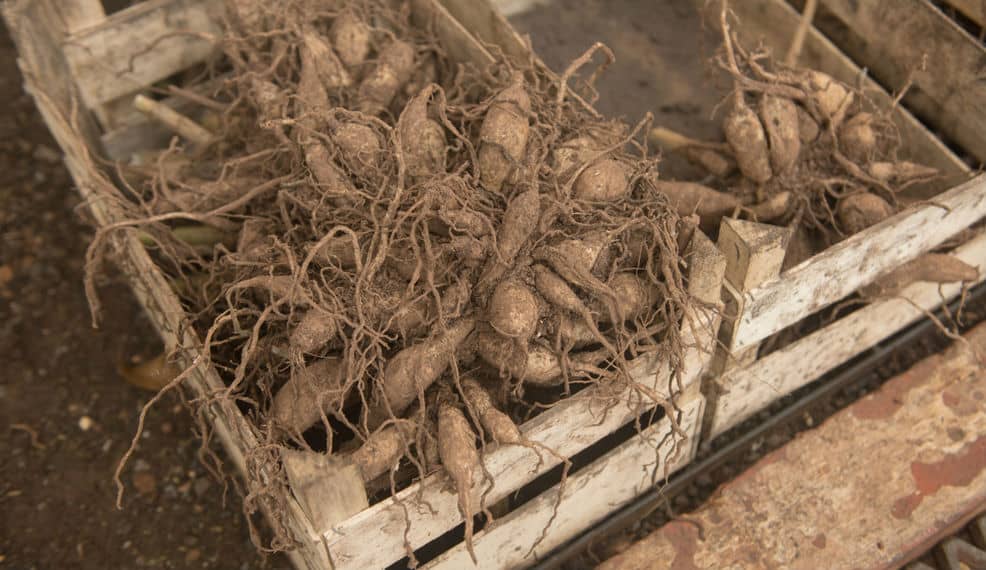 Now is also a good time to lift and store any Dahlias tubers, we talked about this in more detail here.
It is also a good time to consider taking hardwood cuttings from shrubs and trees. And you can learn more about taking cuttings here.
---
Vegetable Gardening
If you still have leeks and parsnips, now is a good time to lift them and heal them in where you can easily access them and they will easily last a few months like this.
If you are growing any brassicas then remove any yellow leaves, these are of no use and will only help pests and diseases to thrive. It's also worth covering them with netting to protect them from birds. You should also keep some fleece to hand so you can cover hardy salad crocks like winter lettuce, corn salads and winter cress on very cold nights.
---
Jobs for Fruit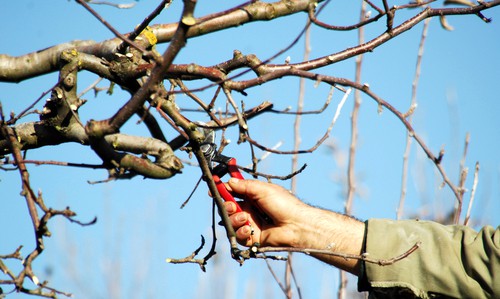 As mentioned, now is a good time to prune certain fruit trees, however, this does not include cherries or plums, now is also a good time to prune grapevines.
If you have Rhubarb that is established it can be beneficial to lift and divide it now to improve vigour and produce better crops.