Our site is reader supported, this means we may earn a small commission from Amazon and other affiliates when you buy through links on our site.
The right plants can make your space tranquil, a place for relaxation. Most Japanese gardens have a calming atmosphere with more subdued colours. There are mainly trees and shrubs, especially evergreens and a few subtle climbers here or there.
If you want to create an amazing Japanese garden, there are a few key plants you need to add to the mix:
Cherry tree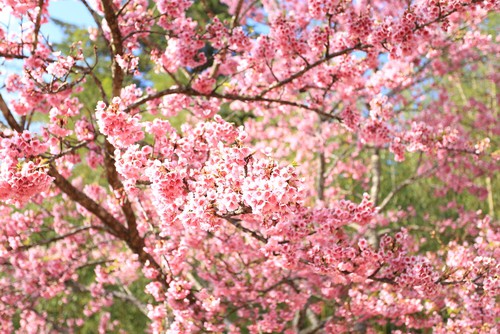 Firstly, the quintessential cherry tree. Not a single Japanese themed garden would be complete without it. The ornamental cherry tree, known as sakura in Japan is known for its stunning, but subtle cherry blossoms and is so celebrated that it has its own festivals throughout the early Spring.
---
Ferns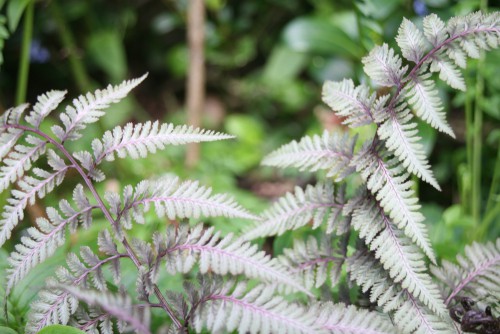 Stunning ferns of all species are best put at the base of your garden, along the perimeter. They spread via creeping rhizomes so you can add them around flowers or moss and let them become stunning ground cover. Our favourite is Athyrium niponicum, commonly known as the Japanese painted fern but tree ferns are also a good choice if you want height.
See some of our recommended ferns in this article.
---
Rhododendrons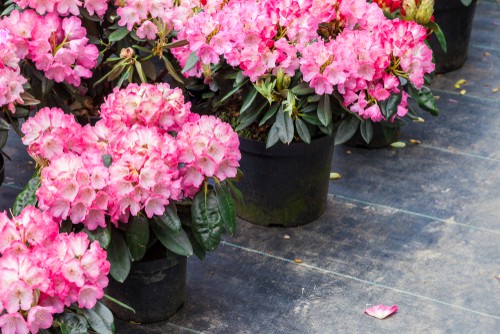 Rhododendrons can be pruned into domes or mounds, suitable to your garden theme. They become dazzling blooms in Spring but are not too showy and add just the right amount of subtle colour after the blooms on your cherry tree have run their course. Learn more about growing Rhododendrons in this article.
---
Bamboo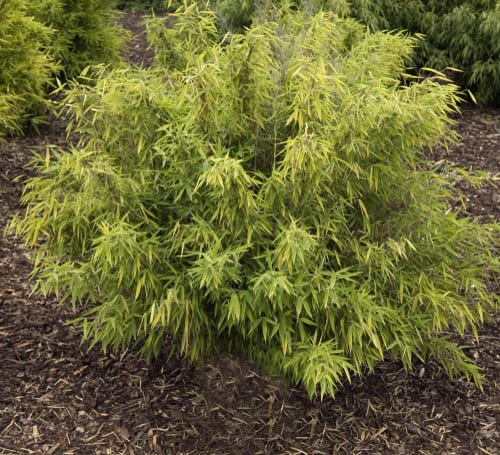 Bamboo is excellent not just because it is a native Asian plant, but because you can create a great screen with a row of bamboo trees. This not only creates a strong structural presence in your garden but it acts as a boundary. The repetition created by a row of trees seamlessly blending into the rest of your garden creates a sense of harmony.
So many colourful varieties mean you can grow large or small shoots, and strip away the leaves at the bottom to reveal the rich blacks, greens, and golds along the shoots.
Tip: If you plant bamboo you have to plant inside containers sunk into your flower bed if you buy a vigorous variety. If you overlook this crucial step your bamboo shoots will start appearing in your gravel or anywhere in your separate garden spaces that you don't want it to be like in between paving stones.
You can also grow bamboo in containers and pots which you can read about in this guide.
---
Acer Palmatum (Japanese maples)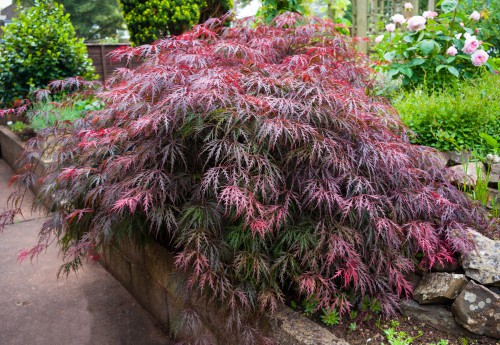 Japanese maples offer stunning rich, red stems along which grow star-shaped leaves. You can, however, find a variety of leaf colours and different leaf shapes to fit your garden.
---
Wisteria Floribunda (Japanese Wisteria)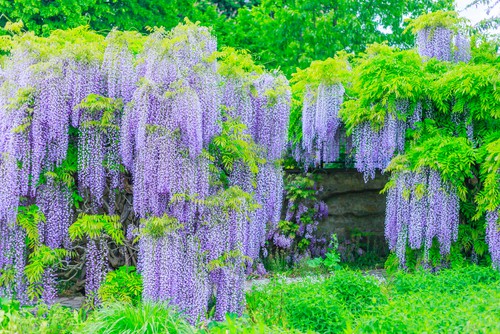 Japanese wisteria is often grown overarches or pergolas, perfect for the area of your Japanese garden with a bridge and small archway. They have pendulous flowers that offer a rich scent throughout the year, so they make for an excellent crawling plant, draped over any place you walk or sit in your garden.
---
Pinus nigra (Black Pines)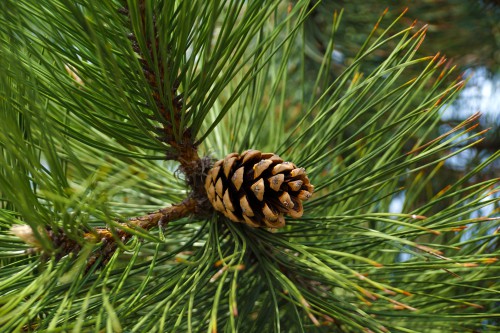 Black pines are a wonderful evergreen, typically pruned in Japanese gardens into balls or "clouds". The soft, cloud shape adds to the ambience of tranquillity. When the needles drop, they acidify your soil which is why they are beneficial when planted in a layering fashion atop rhododendrons and acers which will benefit from the acidic soil they leave behind.
With these trees, shrubs, and flowers you cannot go wrong. Integrate layering, with a fern or moss ground cover as the base, followed by shrubs like Japanese Maples or Black pines, and a cherry tree on top for an optimal design.