Last updated on May 26th, 2022
Our site is reader supported, this means we may earn a small commission from Amazon and other affiliates when you buy through links on our site.
If your knife skills in the kitchen aren't quite up to those of the celebrity chefs on television, don't worry. Use a kitchen food processor to do the slicing, dicing and grating for you, and all your cuts will be neat and even.
This review looks at premium kitchen food processors that do so much more than just prepare your veggies and fruits. Some are blenders as well, or can make dough, or beat cream and eggs, or all of the above.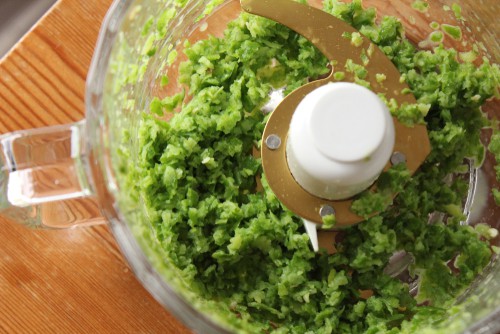 I look at each model's pros, cons and features and discuss our individual recommendations. My Buyer's Guide examines the features you can find on the Best Food processors.
Best Pick
Bosch 5.5 L Silver 1500 W MUM9DT5S41 Kitchen Food Processor
The Bosch 5.5 L Silver 1500 W MUM9DT5S41 kitchen food processor does it all, and at seven speeds with intelligent technology. The slicing/shredding/grating is handled by five stainless steel disks while the chopping is done by a two-arm knife blade. And then you can also mix, whisk and knead; and go on to blend in the (included) blender. The integrated scale saves you from having to take your separate scales out of the cupboard, while the intelligent technology saves you from having to guess the timing needed for each of the possible processes. The machine stops automatically when things are ready. This is the food processor that's at the top of the heap and that makes your life preparing food so much easier. The downside, its an expensive piece of kit but its amazing to use and has it all.
Best Pick – Budget Model
Topchef 1100W Multifunctional Food Processor
Consider the Topchef 1100W Multifunctional Food Processor if your budget is limited. This is a food processor that performs the basic functions expected of it – chop/shred/slice – and much more. You receive slicing and shredding disks (fine and coarse) and the chopping blade. Then there's the egg whisk, the citrus juicer, the blender and the spice grinder. All of this operates at your choice of three speeds – plus a Pulse function – powered by the 1100W motor. Everything is easily controlled by the dial on the front panel. And there's a dual lock feature that lets the processor operate only if the bowl is safely in place. This kitchen food processor is a good choice if you have a limited budget or you want to explore whether you would actually make full use of such a kitchen appliance without shelling out a fortune. For the price it a good bit of kit for the kitchen.
---
Kitchen Food Processors reviews
1. Bosch 5.5 L Silver 1500 W MUM9DT5S41 Kitchen Food Processor
Best Pick
The Bosch 5.5 L 1500W MUM9DT5S41 food processor is part of their premium OptiMUM range of kitchen appliances so first thing first, it's expensive. However, what an amazing piece of kit. The motor in this model is the most powerful in my review and is able to produce the seven speeds the unit operates at. This is a food processor that comes with all the features, and more, that you expect from a top-of-the-line product.
The full metal body of this food processor ensures the stability of the unit on your kitchen counter when it's in use and you can tell straight off that its a well built piece if kit designed to last. The silver body with black trim (and a touch of red) is stylish yet unobtrusive, at least I think so. The design is well-thought out.
For example, the head tilts through the mechanism of a simple lever on the side of the unit. And the integrated scale readings are via an LCD screen at the front base of the model. This is the only model in our review to have a scale built in and it comes in handy.
The stainless steel bowl has a larger than normal 5.5L capacity in total / 3.5kg of dough. And as bowls this size can get heavy when full, especially when they contain bread dough, there are two handles to help you pick the bowl up. This Bosch MUM model uses the 3D planetary motion technology to mix the ingredients. This ensures that all the contents of the bowl are equally mixed in an efficient way.
so if you choose this model it comes with a selection of five disks for shredding, slicing and grating. There are also the same three beaters that you find with a stand mixer – the flat paddle, the dough hook and the whisk. So your food processor can function fully as a mixer as well which on its own can cost a small fortune so it's nice that it incorporated this. Plus you receive a blender jug for full blending capability. There's also a wide food hopper tube to feed the ingredients down into the processor bowl when it's in use.
And, to make your life even easier, the body of the food processor has colour coded ports that match the attachments that fit there. Just line up the colours and everything is in its rightful place.
And, of course, in such a premium food processor, there's intelligent technology. In the case of this Bosch MUM model, it takes the form of pre-set programmes with times. You don't have to stand around waiting for the mixing to finish as the machine stops automatically when everything is prepared the way it should be. And there's always the option of using this processor without these programmes.
Pros
Premium kitchen food processor with an ultra-strong 1500W motor.
Stainless steel with black trim to body and attachments.
Comes with five shredding/slicing/grating disks, three beaters, a blender attachment and a feed hopper.
Has seven speeds on the control dial on the side of the body of the unit.
Head tilt lever also on side of body.
Smart dough sensor.
Stainless steel bowl has a 5,5L capacity and two handles for ease of picking up.
3D planetary mixing motion.
Integrated scale.
Intelligent automatic programme technology with built-in timer.
Wide range of optional attachments available.
Weighs 11.kg.
Cons
Quite expensive but also requires a fair bit of room to store.
Our recommendation
The Bosch 5.5 L Silver 1500 W MUM9DT5S41 kitchen food processor is a kitchen appliance that also serves as a stand mixer and a blender. The high quality all-metal body ensures the durability of this unit. Having seven speeds to choose from means that you have control over any type of food processing that you want to do, from slowly kneading dough to quickly cutting chips. The integrated scale means that that's yet another piece of kitchen equipment you don't have to haul out when making your food.
Yes, it's not inexpensive. But the investment in this Bosch MUM model gives you a high quality food processor with multi-functionality.
The Bosch 5.5 L Silver 1500 W MUM9DT5S41 food processor is my Best Pick in this review for those looking for the ultimate food processor and has a larger budget too.
Need a new knife set? – Check out my review of the best kitchen knife sets here
---
2. Topchef 1100W Multifunctional Food Processor
Best Pick – Budget Model
The Topchef brand of competitive cooking shows has branched out into kitchen appliances. The Topchef 1100W Multifunctional Food Processor comes with 11 attachments (one unexpected) to perform all of the chores of a multi-functional kitchen gadget. And at a budget price too. You get a lot of kit here for not a lot of money and it's not your usual rubbish either, granted, it's not really comparable to my best pick but it's a fraction of the price.
First up, this Topchef food processor is made of plastic not metal, and this is its strength as well as a disadvantage. Plastic is durable and strong but tends also to be a bit flimsy and lightweight. Don'T forget that affordable price point though, this is expected, at least I did and you may find it also noisier too.
The eleven attachments we mention include slicing and grating disks, the usual three beaters (flat, dough hook and whisk), a blender attachment, a citrus juicer and a grinder (for spices). Most of these attachments work within the 3.2L capacity bowl which really holds 2L of ingredients safely. The blender jar has a 1.5L capacity so is large enough for several servings of smoothies and slushies.
This Topchef model has 1100W of power to back this up and make it all work so it is fairly powerful. You have a choice of three speeds and a pulse function to control all the processing. Change the speed by turning the easily accessible dial on the front panel of the unit. That's also where you find a list of suggested speeds for the most usual tasks.
This model has a dual lock system which is a welcome safety precaution. The bowl has to be locked on the base and the lid has to be locked in place before you can start the machine.
Pros
The plastic food processor comes with 11 attachments.
Includes blender, chopper, citrus juicer, dough hook, slice/shred disks, egg whisk, grinder, etc.
Safety protection due to dual locks.
Mixing bowl has a 3.2L capacity and comfortably holds 2L of food.
Includes 1.5L blender jar.
Has three speeds and a pulse function.
The control dial is on the front of the stand.
All attachments are BPA-free and dishwasher safe.
Weighs 4.43kg.
Two-year warranty.
Cons
Quality is a little flimsy being made of plastic.
Maybe a little noisy.
Our recommendation
The Topchef 1100W Multifunctional Food Processor has all the functions of a top-of-the-line food processor but at a budget price. The build quality of this unit is a little flimsy and it's noisy. But if you're on a budget and want a food processor to support your cooking lifestyle, this is definitely one to take a look at. I would say this is a good choice to see if you would make use of a food processor before investing the big bucks in a premium model or simply for occasional use.
Read next: Why I love the Cuisinart ICE100BCU Ice Cream and Gelato Maker
---
3. Ninja 3-in-1 Food Processor with Auto-iQ
While it's advertised as a kitchen food processor, the Ninja 3-in-1 Food Processor with Auto-iQ is more of a high-end blended with food processor capabilities. If your focus is on getting a good blender with your food processor, this one delivers. The body of this model is made of plastic so, while durable, it's not quite as sturdy as an all-metal one.
The 1200W motor is powerful enough to drive the three speeds and the pulse function which are available to give good results.
This is one of the smaller food processors in this review, with a 1.8L capacity (total) bowl. But along with this, you receive a multi-person blended that holds 2.1L of liquids and also a single-size blender for 700mL of smoothies and other drinks. The single size blender converts into a travelling cup with the (included) lid so you can blend and go with your morning power drink.
As for the food processing side of this model's functionality, you receive just one reversible slicing/shredding disk. You're limited to however thick the disk slices and shreds. But you also receive a three-arm blade for chopping and a dough hook for mixing bread. So you can do some food processing and mixing as well as a lot of blending.
All the controls are easily accessible on the front panel. And this is also where you find your intelligent technology, called IQ here. This is in the form of one-touch programs for blending (two programmes, chopping, pureeing and mixing). The programmes automatically set the function and the time needed for the task. And there's an LCD countdown clock that tells you how much longer you have to wait for the task to be complete.
Of course, you can also set everything up manually as well.
I really like the built-in safety function of a dual lock on this Ninja model. The unit works only when the bowl is locked into the base and the top lock is also on the bowl. To add ingredients when the unit is working, you need to push them through the feed chute.
Pros
A plastic food processor that also works as a multi-serve and as a personal blender.
Stainless steel blades.
Powerful 1200W motor.
Parts are dishwasher safe.
Mixing bowl is 1.8L capacity, multi-serve blender jug is 2.1L capacity and the personal serve jug/cup holds 700ml.
Includes three-arm blade, a dough hook and a slicing/grating disk.
Controls are easily accessed on the front panel.
Has three speeds and a pulse function.
One-touch programmes through Auto-IQ technology.
Five programme functions are available plus manual settings.
Digital countdown clock.
Cons
Only one slicing/grating thickness.
Moving bits can't handle the dishwasher so wash by hand.
Our recommendation
Ninja are renowned for their blenders. The Ninja 3-in-1 Food Processor with Auto-iQ has significant blending functionality along with some food processing and mixing ability. The multi-size and the personal size blenders suit every blending need, while the single shredding/slicing disk does limit you to just one size of cut veggies. The three speeds and pulse function let you decide how fast to process both your hard and soft ingredients.
I recommend the Ninja 3-in-1 Food Processor with Auto-iQ for those who use a blender frequently with side forays into food processing and mixing.
---
4. Magimix 1100w 5200XL Compact Food Processor
The Magimix 5200XL Compact Food Processor is a mid-size model with a 3.7L bowl so a good smaller alternative to my best pick. But that doesn't tell the whole story as this product comes with three BPA transparent bowls that nestle inside each other. You can choose which bowl to use, and the 3.7L one is the largest.
The Magimix 5200XL is billed as a six-in-one kitchen appliance. It slices, chops, grates, kneads, whisks and presses (yes, that's seven functions!). All this is done in a minimalist design with a gloss black base and transparent bowls and food chute. However, your other colour choices are cream, red, satin silver, and white. These colours fit into most kitchen decors.
The lower front of the food processor contains the controls – three buttons for Stop, Auto and Pulse. You'll notice that there's no speed control. And this is because of the intelligent technology used by the food processor.
If you use the Auto function, the unit automatically adjusts the speed depending on what task you're doing and how the ingredients feel in the bowl. Of course, if you want to not use the Auto function, you do have just the one speed to run the machine on. Something to note, you soon learn how to use the Pulse function to handle the processor manually.
To process your food, the Magimix 5200XL Compact Food Processor comes with two slicing and two grating disks (fine and coarse; a BlenderMix ring (to use as a blender); the usual mixing steel blades, dough hook and a whisk; and a citrus press with two cones to use depending on the size of your citrus fruit. The feed tube is extra wide so you don't have to chop everything really small to feed it into the processor.
Just a note about the three sizes of bowls – they're a good idea. But whichever bowl you want to use, the larger bowl(s) have to be in place at the time. This means that, to use the smallest bowl, all three have to be on the food processor. If something splashes into them, that's extra washing up.
If the Magimix 5200XL model is too large for you, check out the Magimix 4200XL Compact Food Processor & Blender with a 3L capacity.
Pros
Multi-functional 7-in-1 food processor in black and transparent finishes.
Comes with three BPA-free bowls
The largest bowl has 3.7L capacity.
Functions are: slice; grate; chop; knead; whisk; blend; and press.
Includes two grating disks, two slicing disks, a BlenderMix ring, 2 steel blades; a dough hook; a whisk; a citrus press with two cones and a spatula.
Extra-wide feed tube.
The Control panel on front of the unit has Stop, Pulse and Auto buttons.
Power is automatically adjusted.
Wide range of attachments available.
The warranty is 30 years for the motor and three years for parts.
Cons
Lots of parts to clean.
Need larger bowls to be in place to use the smaller ones.
No manual choice of speed.
Our recommendation
The Magimix 5200XL Compact Food Processor is a mid-size unit with, at most, a 3.7L capacity total). You receive fine and coarse slicing and shredding disks and the usual three beaters. Plus a handy citrus press. Having three bowls to process food in can be handy. This food processor relies heavily on automatic programmes to decide how fast and for how long to process everything.
The Magimix 5200XL Compact Food Processor is a good choice if you like your kitchen appliances to be somewhat independent and to rely on their programming instead of setting them manually to work.
---
5. Kenwood 800w Multipro Compact Food Processor
The Kenwood Multipro Compact Food Processor is really a compact unit with a 2.1L bowl (1.2L for food) and a 1.2L glass blender. Yes, you can also blend with this food processor. Just be aware that, despite the blurb on the sales page, the glass blender jar isn't thermoresistant so you can't put hot liquids in it.
You receive two reversible slicing/shredding discs – one for a fine cut (2mm) and the other for a more coarse cut (4mm). Chopping is easily done with the stainless steel, two-arm knife blade in the bowl. And mixing and kneading is straightforward too as this food processor comes with a whisk and a dough hook.
One extra attachment that's useful is the spice grinder – also made of glass. Grind your own fresh spices for a tasty meal rather than relying on a package of ground spices you found right at the back of your food cupboard.
This Kenwood Multipro kitchen food processor is simple to use. The dial on the front panel lets you select from two speeds plus a pulse function. And intelligent technology comes into play as the unit is able to detect whether you've put on a slow or a fast speed attachment and adjusts the speed accordingly.
Pros
Plastic, 800W, food processor in silver colour.
All containers are transparent glass and dishwasher safe.
Two speeds plus pulse.
Bowl is 2.1L capacity with 1.2L for holding food safely.
Comes with glass blender of 1.2L capacity.
Includes spice grinder.
Two reversible slicing/shredding blades; plus one for crinkle cut.
With two beaters, including a dough tool and a whisk.
The control dial is on the front of the unit body.
A dual drive system handles high and low speed attachments.
Cons
Large left-over bits left above the slicing/grating disk.
Lowest speed is too fast for pastry.
Only handles very small batches of bread dough.
Our recommendation
The Kenwood Multipro Compact Food Processor is on the smaller end of the range of sizes for food processors. But it has most of the features that the larger models have. Chop, slice, shred, mix, blend and even grind with this unit.
---
Another way…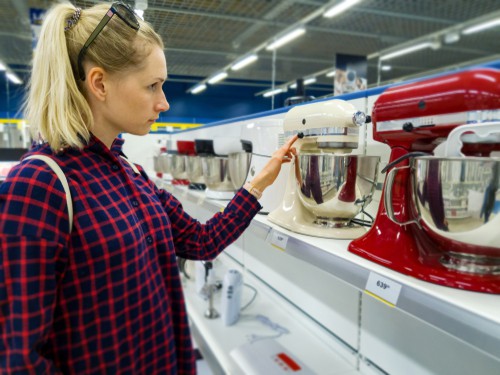 Another way to a food processor is to create your own, starting with a stand mixer. Some of the models in our Best Stand Mixer Review have over 20 optional attachments which you can purchase separately for a variety of tasks, including slicing and shredding. This is a great option if you have the idea to build a fully multi-functional kitchen centre based on just one appliance.
Read next
---
Buyer's Guide – Food Processors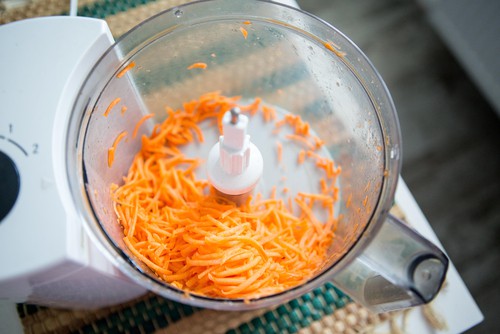 My Buyer's Guide – Food Processors answers the question, "What features do the best kitchen food processors have?"
Basic functions
The basic function of a food processor is to chop and grind almost any ingredient. It does this in the work bowl using a, usually stainless steel, blade with two arms. Beyond this, several other basic functions are found.
Shredding and slicing discs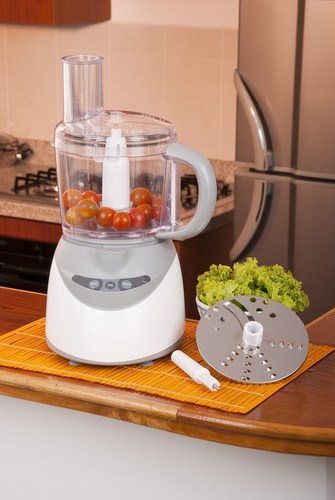 Most food processors provide at least one disk to shred or slice vegetables or fruits. Some of the disks are reversible, with the slicing blade on one side and the shredding/grating blade on the other. Look for models that have more than one size blade, offering you a choice of, at least, coarse or fine shreds. Some models come with specialist blades for making plain or crinkle chips as well.
Speed and pulse
All food processors have at least one speed. More useful is if you have a choice of speed at which to process your food. This gives you more control if veggies get backed up in the food hopper or if the fruits start to become squishy on the shredding disk.
Our Best Pick – the Bosch MUM9DT5S41 food processor – has seven speeds for you to use, but that's quite unique. Three speeds should be adequate for most food processor tasks.
And look also for a Pulse function, for short sharp bursts of action. This is useful at the end of a shredding process or if any of the given speeds aren't quite right for your task.
Dishwasher-safe parts
The manufacturer tells you which parts of the food processor are safe for the dishwasher. The containers are usually OK to wash in the dishwasher. But some online reviewers offer a warning about putting parts in that have moving bits to them. The movement pf the water within the dishwasher could damage these pieces and prevent them from fitting on the food processor unit anymore.
The capacity of the work bowl
Clearly, you have to work out how large a work bowl you need. If you cook for a family, you need a larger volume bowl than if it's just you and a friend. But be aware that the given capacity of the bowl isn't necessarily how much food you can process inside it.
For instance, the sales blurb for the Kenwood Multipro Compact Food Processor states that the bowl has a 2.1L capacity but holds only 1.2L of food for processing. That's quite a difference, that becomes especially important when you're whipping up dough for bread, cakes or pizza.
Extras
Some of the models of food processors in my review also perform additional tasks and come with the attachments to do so.
Mixing, whisking and kneading
Your food processor may come with a selection of beaters usually found with a stand mixer, In this case, you can mix, make dough and whisk ingredients in the bowl. This is also where a choice of speed comes in very handy, as you need a fast speed to whisk egg whites but a slow speed at which to knead dough.
Blending – in a mixing bowl or in a separate jar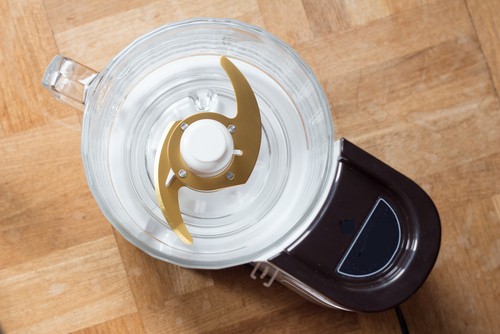 Some of the models I review come with a blender jar. Using your food processor to blend smoothies and slushies or to make baby food is a welcome convenience. You don't have to get another appliance out to do this task. The Ninja 3-in-1 Food Processor with Auto-iQ has both multi-person and single serve blenders as well as a food processing function.
Juicing – usually citrus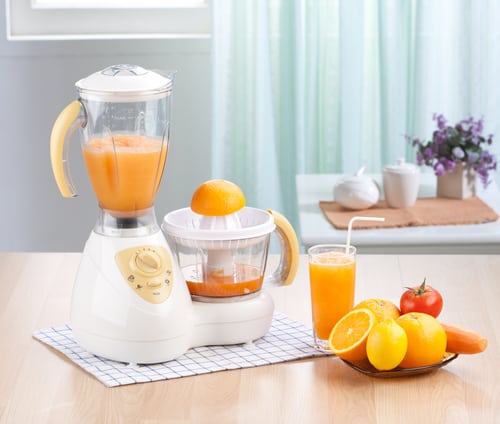 If you drink a lot of natural fruit juice but don't want the hassle of a full-scale juicer, look for a food processor model that comes with a citrus juicer. The citrus press of the Magimix 5200XL Compact Food Processor comes with two cones to accommodate different sizes of citrus fruit.
Intelligent technology
Intelligent technology can refer to pre-set programmes as well as to when the food processor figures out how long to process the ingredients for. It's anything that you don't have to manually set all the details for. The Bosch MUM9DT5S41 food processor, Ninja 3-in-1 Food Processor with Auto-iQ, and the Magimix 5200XL Compact Food Processor all use intelligent technology in various ways to make your kitchen life even easier when using the food processor.
---
Final Conclusion
Make slicing, shredding and grating easier when you cook by investing in a kitchen food processor. The models in this review also offer help with additional tasks including blending, whisking and mixing, and even juicing citrus fruit. Give up hauling out a different appliance for each task – or even doing them manually – with a food processor that does more than just chop.
My Best Pick is the Bosch 5.5 L Silver 1500 W MUM9DT5S41. This model comes with a wide variety of shredding/slicing disks, three beaters, a blender, seven speeds and intelligent technology.
My Best Pick – Budget Model is the Topchef 1100W Multifunctional Food Processor. This has all the features of the top models, plus a grinder.
If you decide that you want an appliance that focuses on mixing and not chopping, check out our 5 Best Stand Mixers – Easily mix, beat and much more review. And keep in mind that many of the models in that article can be expanded to include food processor tasks.
---
Last update on 2023-12-09 / Affiliate links / Images from Amazon Product Advertising API