Last updated on May 5th, 2022
Our site is reader supported, this means we may earn a small commission from Amazon and other affiliates when you buy through links on our site.
Ornamental grasses make wonderful additions to any garden and they can be divided very easily. Most are best divided every few years to keep them looking their best and growing vigorously, which is, of course, when they look their best.
Dividing grasses serve multiple purposes. It helps prevent your plants from losing their overall health by getting too old and scraggly and of course, promotes fresh new growth. It also helps reduce the size of a clump if you have ornamental grasses that are taking over a particular area and bullying away the other plants nearby. You can also use this process to divide your grasses so that you have more plants you can cultivate to plant in other areas of your garden.
When to divide grasses by type
No matter the reason, you can divide multiple types of grasses. It's best to divide cool-climate grasses once every 3 to 4 years, these include grasses such as Carex, Hakonechloa and Stipa. This process is best done towards the end of winter or the beginning of spring, as soon as they come into their growth.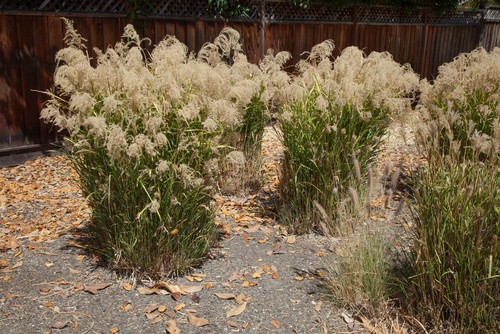 If you have warm-climate grasses such as Miscanthus, Pampas grass and Phalaris you may have noticed they usually start to shoot a little later, usually around May. For this reason, don't divide them until the end of spring, once the growth starts.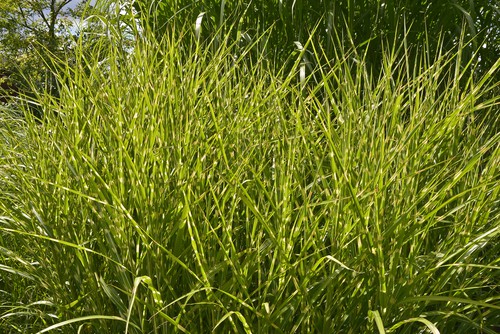 What to do if you don't know what type of grass you have
If unsure what type of grass you have planted in the garden, it's simply best to wait until your grasses start to come into growth in the spring and then divide them.
---
How to divide grasses
Step 1
When you are dividing grasses you want to use a very similar method as you would if you were dividing other types of clump-forming plants. Start by lifting the grass out of the ground, which will probably require a gardening fork or a spade.
When you do so, try to avoid disturbing the roots as much as possible, but don't worry too much because most grasses are very forgiving. Of course, you want to shake everything clean so that you can get clear visibility and access to the clump, meaning you can make a successful division without causing too much damage.
Step 2
The first thing to note that if you are planning to divide pampas grass there will be plenty of growth, cut this back fairly hard before dividing. This will ensure the divisions focus on forming new roots, as well as making it much easier for you to divide them.
Split the clump using whatever tools you have to hand, for example, gardening forks inserted back-to-back right in the middle and using them to prise the clump apart. This is a good way to prise apart the clump because many are very tough and difficult to separate. Alternatively, you can simply cut through the middle with a gardening spade, an axe, a sharp knife or even a saw.
Smaller grasses can usually be divided by hand
If you are growing smaller glasses such as the Ophiopogon 'Black Dragon' you might be able to simply tear apart the pieces (carefully) by hand.
Helpful Tips: 
During the process of dividing your grasses, you want to keep your divisions as big as possible and you want to pot them up or plant them back into your garden immediately.
You can also plant them into pots, we recommend using soil-based potting compost, for example, John Innes potting compost.