Last updated on March 16th, 2022
Our site is reader supported, this means we may earn a small commission from Amazon and other affiliates when you buy through links on our site.
If you are searching for the best plants for window boxes, you need to consider the type of exposure your windows get. If the sun shines on your windows all day, there are sun-loving plants to consider. But if the sun is rarely a direct visitor, then shade-loving plants will work best for you. 
Growing plants in window boxes, whether for your apartment, on a balcony, in your home, even along the railings around an outdoor seating area for your restaurant, you can place flowers at eye level for a unique charm. Soon enough these plants will become part of your architecture and a beloved part of the ambience. 
The Best Plants for Window Boxes
There are good plants for the main show, the centre of your floral display, and then wandering options that will naturally cascade over the box. Others, again, are more subtle and do better in the shade.
If you are feeling really dedicated, you can even select something that trails or climbs and affix it around the window frame or include topiary forms to create a layered structure. 
Regardless, the most important thing to consider is the direction your boxes will face, and as a result, the amount of sunlight they will enjoy. Shade-loving plants will get scorched if they are exposed to too much sun and sun-loving plants will get too leggy.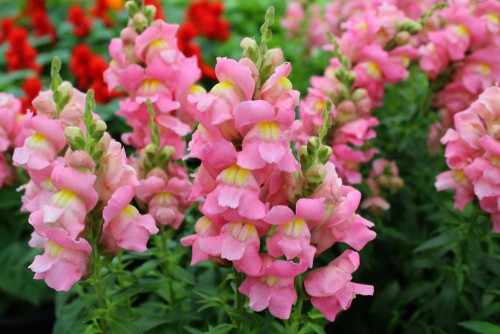 Some of these options grow taller than others. The Snapdragon, for example, can reach between 30-45cm in height, with common varieties spanning up to 1 metre, so be sure to find summer versions that will fit in your window box, look for varieties sold in trays of around 6 plants to ensure you get the small bedding varieties. 
Full Sun Options For Window Boxes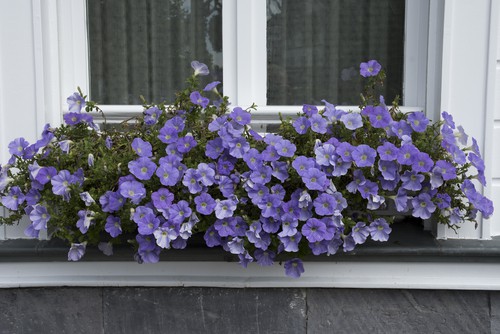 If you have a sunny, hot window and want an upright plant, these are the best options to consider:
Petunias
Dahlias
Cyclamens
Asplenium scolopendrium (Hart's Tongue Fern)
Nicotiana (Bedding Plant)
Sempervivums
Primula
Ice plants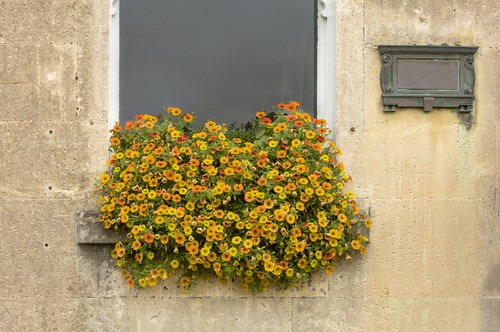 If you want a trailing plant, consider:
Verbena
Nasturtium
Surfinia
Bacopa
Petunias
Thyme
Sweet marjoram
Trailing Tomatoes
Strawberries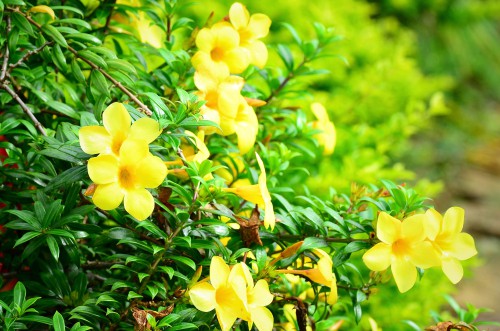 If you prefer something climbing, try:
Jasmine
Golden hop
Jessamine
Shade Options For Window Boxes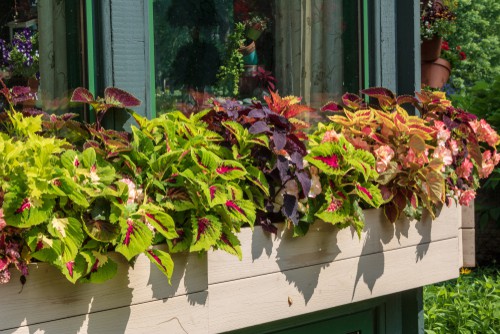 If you have a shaded, cool window, and want an upright plant, these are the options to consider:
Heliotrope
Coleus
Astilbe
Bellis (English daisy)
Impatiens
Hosta
Begonias
Snapdragons
Pansies (Winter & Summer)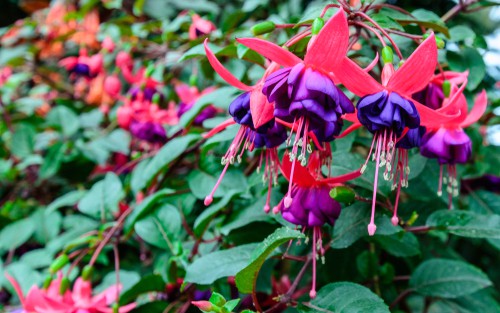 If you want a trailing plant, consider:
For a climbing plant, consider:
Flowering Bulbs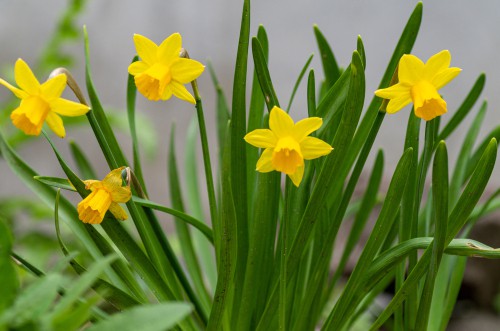 You can also plant spring bulbs like miniature daffodils, hyacinths, lilies, dwarf gladiolus, or alliums. These can be mixed and matched with spring and summer flowering options for optimum impact.
Other Options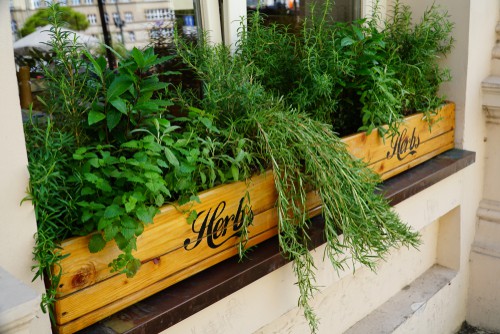 In and around the flowers from the list above, you can also incorporate herbs and small vegetables. Small things like mint, chives and sage do well, especially if you are placing the window boxes outside of a kitchen or a restaurant because they give quick access to the items you use in the kitchen. 
You can mix marigolds with kale, lettuce or cherry tomatoes too. You will need to water and feed them regularly the same as growing in any other container, but imagine the fun you will have just reaching out to grab a head of freshly grown lettuce for a summer salad. 
---
Finding The Right Window Box
If you are looking to construct your window box you should consider wood. Wood can be customised to fit the length of your window and is easier to mount against the house. When mounting, however, do not put the box against the house, flush. Instead, leave 10cm of breathing room to prevent moisture from accumulating. 
Always look out for extra drainage holes to help with adequate moisture. If you are placing the boxes above another home (such as on the railing of the balcony in an apartment above others) be careful of where the runoff might go so that you don't accidentally cover your neighbours' heads each time you water.