Last updated on February 27th, 2022
Our site is reader supported, this means we may earn a small commission from Amazon and other affiliates when you buy through links on our site.
If you have a large area of the garden to cover or are simply looking for plants to fill in some gaps between larger plants, it's important to find the best plants for groundcover. These range from plants that grow wide without a great deal of height, for example, the evergreen shrub Vinca, to those that grow a little wider and a little higher, such as Cotoneaster horizontalis.
They are a great way for suppressing weeds in the garden and can also look eye-catching if used correctly. One prime example of this might be to use a very low growing plant such as Phlox subulata (also known as Creeping Phlox) in the front of your borders because they provide all year round foliage and bright star-shaped flowers in a variety of colours, dependent on the variety. Ajuga would be another suitable plant.
Depending on the needs of your garden, you will benefit from picking any one of the plants covered in this list. Below is a list of ten of the best groundcover plants to include in your garden. The list includes a mixture of shrubs, perennials and some alpines that are often evergreen.
---
1. Perennial Geraniums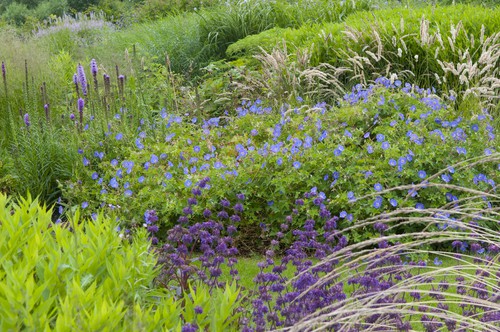 As the name suggests, this particular plant is a rhizomatous perennial. This means that it lies dormant during the winter but once spring emerges it will come alive with brand new leaves. For this particular plant, the flowering can last all the way through summer, becoming less and less intense as the cycle continues.
For this plant, the height and the spread you are able to achieve is going to vary greatly from one variety to another, so it is important to check the exact specifications as well as the growing conditions for the variety that you choose. One of our favourites is Johnson's Blue and (this variety is pictured above) has lavender-blue flowers, prefers full sun or semi-shade and will also grow in shade making it ideal for planting underneath larger shrubs. Grows to around 30cm tall but can spread around 50-100cm.
---
2. Convallaria majalis – Lily of the Valley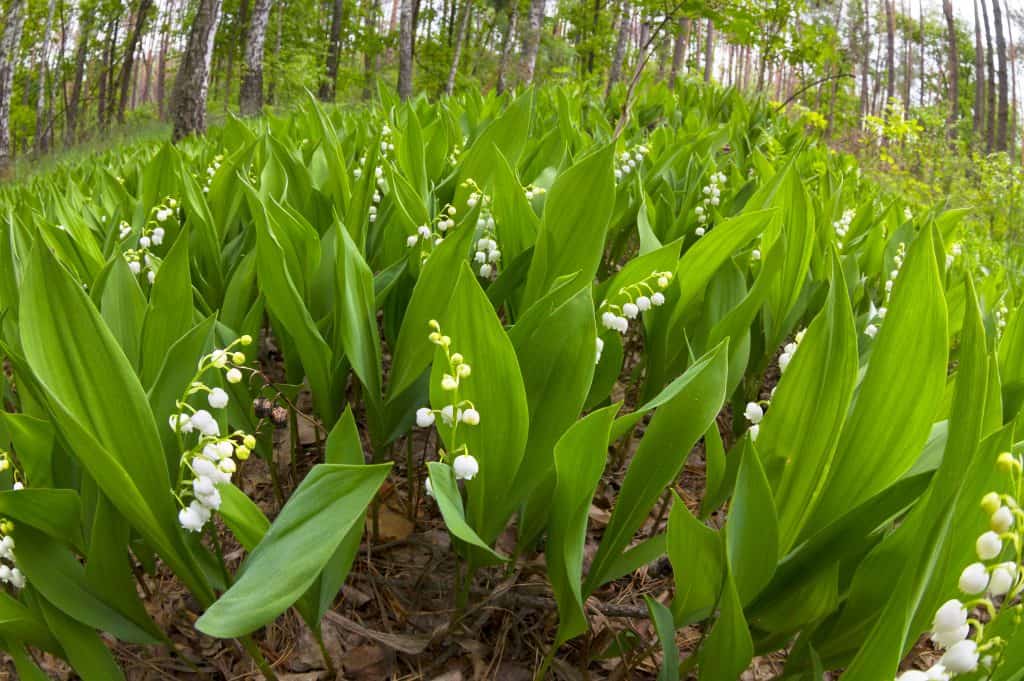 Lily of the Valley is one that goes by many names, such as Mary's Tears and May Bells. It works well to use for groundcover and leaves a sweet scent. While consumption of it is poisonous, it is still a stunning specimen to behold, so much so that it was included in the wedding bouquet of Kate Middleton.
It grows to around 20cm and often forms extensive colonies up to 50cm wide. This plant is best grown in semi-shade or shade making it another good choice for underneath large shrubs or trees.
---
3. Vinca minor – Periwinkle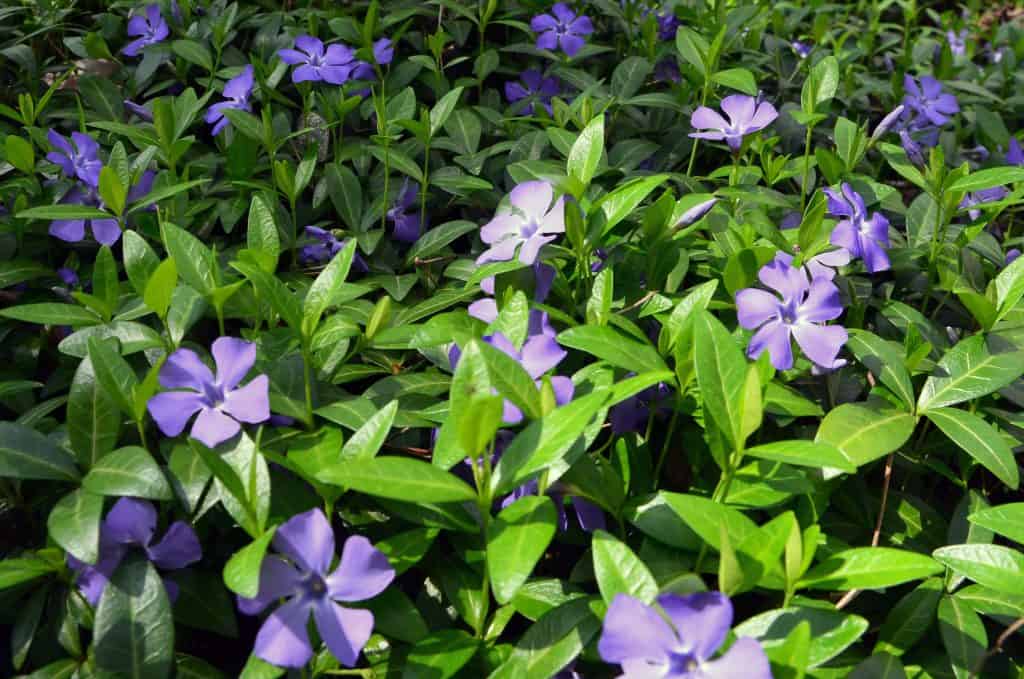 This variety of flowering plant is a beautiful option to include a large array of groundcover because it only grows to around 10cm tall but can spread as much as 100cm wide.
The Periwinkle brings with it stunning colours and planting options, especially in locations like rock gardens. It is perfect for low-growing groundcover and filling in any spaces that might exist in existing rock formations or other natural components to the landscape.
Although often sold as a perennial, it's much more like a shrub with evergreen foliage. It can be grown in just about any soil type in all positions from full sun to full shade.
---
4. Ajuga reptens – Carpet Bugle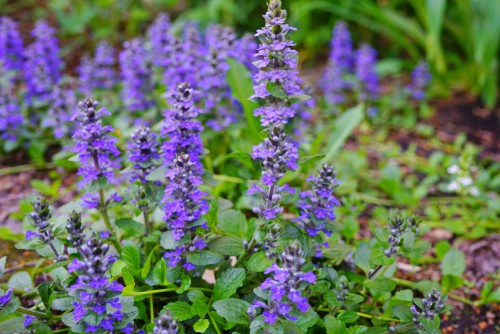 This particular perennial is also referred to as the Carpet Bugle and it is a semi-evergreen perennial, more often evergreen, that is part of the mint family. It offers beautiful flowers of blue and purple that grow in whorl designs.
The flowers can be seen on large spikes and the foliage ranges in colour from white or green to pink all the way to a purple-bronze hue. The Ajuga will grow in shade or sun and it's perfect for filling in spaces between other natural aspects of your landscape. The dense foliage is quite beautiful and some varieties change colours throughout the season. Groundcover plants prefer well-draining soil and this one is no exception.
---
5. Pachysandra Terminalis – Japanese spurge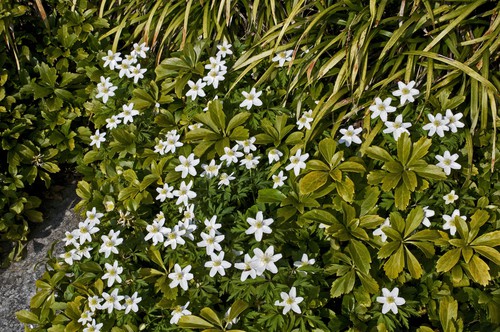 This plant is very strong and it's the strength that makes it quite useful in your garden. This plant is very tolerant of the changing seasons and belongs to the Boxwood family. It is widely grown as an evergreen perennial or sub-shrub and the foliage doesn't die back in the winter but rather turns the shade of yellow, which makes it beautiful for groundcover all year round, especially if you want vibrant colours throughout the winter.
This plant also grows in nearly all soil types but prefers semi-shade or shade with moist, but well-drained soil. Grows to just above ground level with a spread of 50cm.
---
6. Sedums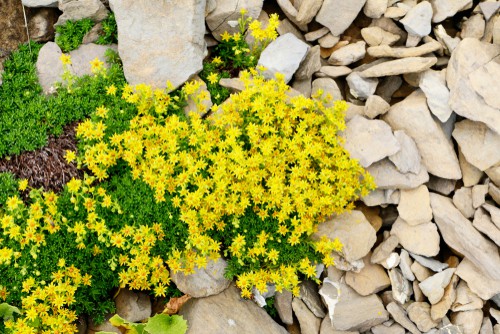 This plant is part of a flowering plant known as Stonecrops. They are incredibly fast-growing and will spread quickly, effectively forming a mat across your garden.
They will grow prolifically outwards but they don't get very tall so this is perfect for low-growing groundcover, especially if you don't want anything taller than a few centimetres. There are many varieties to choose from, with just as many colours and you often see them planted in rockeries.
---
7. Phlox subulata – Creeping Phlox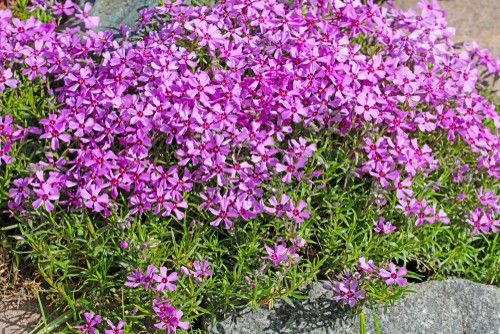 This perennial plant is native to woodlands around the world and brings with it beautiful flowers and cover for your garden. This perennial does not need to be replaced which is what makes it so effective as a groundcover plant.
This is true of all the plants on this list because you can plant them once and then simply cater to their needs long-term without needing to replace the plant each year. They will grow back, and even when they die off during the winter, they will resume their growth the following season. That being said, this type of Phlox is often evergreen but prefers full sun.
---
8. Ophiopogon planiscapus Nigrescens – Black Grass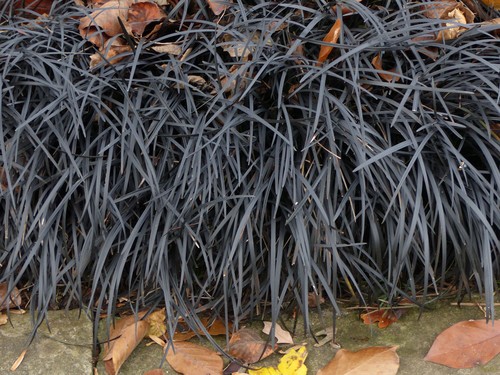 Black grass will grow very well in slightly acidic and rich soil so long as it is well-drained. It can thrive in partial shade or full sun. It is not the strongest of plants when it comes to severe winters but it requires medium maintenance. Pink flowers are produced from July through August.
It will remain very short in terms of height but it grows prolifically outwards which makes it ideal for covering a large amount of space. It is commonly referred to as Mondo Grass and has unusual coloured leaves and is incredibly drought tolerant.
It will develop black foliage depending on the weather, sunny locations will help this colour to develop. If you want it to grow prolifically as a groundcover it is recommended that you space them 120mm apart from the other perennials.
---
9. Cotoneaster horizontalis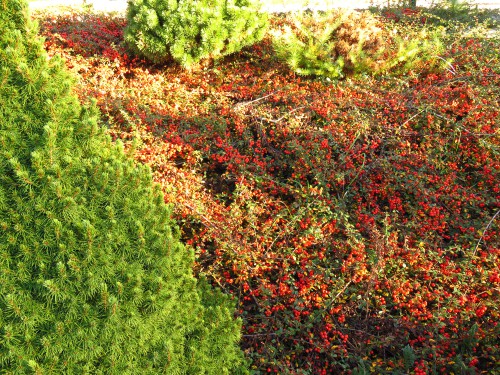 This plant is a deciduous shrub that can reach 50-100cm in height and spreads rapidly in terms of its width to around 150cm. It requires full sun to partial shade and showy pink-tinged flowers appear between May and June followed by red berries.
It is a very low maintenance plant that requires some watering until fully established and the berries produced will attract birds to your garden. It is very drought resistant once established. It also makes an excellent choice for covering large sloped banks or just large empty beds.
---
10. Potentilla fruticosa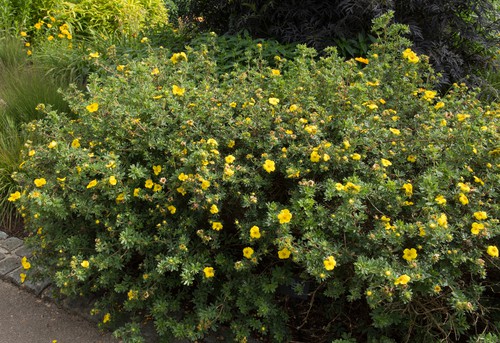 This species is a deciduous flowering shrub that will tolerate cooler temperatures quite well. In fact, it grows in higher altitudes naturally so makes a good choice for more exposed areas. There are many varieties such as 'Elizabeth' that produces primrose yellow flowers from late spring to early autumn. The Potentilla will grow happily in most soil types in full sun or partial shade. Grows to around 50-100cm tall and just as wide.